Welcome to Mr Shakes
Mr Shakes is proud to be North Harrow's first Milkshake Bar. We aim to serve the tastiest milkshakes, smoothies, hot chocolates, and desserts to our customers, with a focus on friendly and professional service. You will always leave the milkshake bar with a smile on your face.
Milkshakes are made using your favourite branded chocolates, sweets, cakes, or cereals with soft serve ice cream and a dash of milk. With over 150 flavours to choose from and 1000's of different combinations, you'll be coming back everyday to try something new!
Mr Shakes Milkshake Bar is the perfect place to "chill out" and have a shake. With 2 flat screen TV's, mood lighting and comfortable seating. We are open until 11pm every night so come in for a late night treat!
Loyalty Cards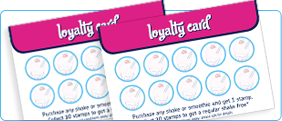 Come visit us today to get your loyalty card. A free topping once you collect 5 stamps and a free regular shake or smoothie with 10 stamps.
Like Us, Follow Us!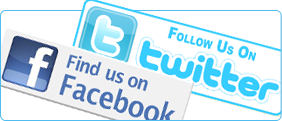 "Like" us on Facebook to receive a free topping on your milkshake. "Follow" us on Twitter for offers and competitions.
Follow @MrShakesBar
Our Menu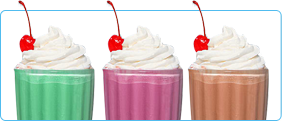 MrShakes has 150 flavours to choose from and 1000's of different combinations, you'll be coming back every day to try something new! View our menu here